IMportant Dates
January 18:
Field Trip Permission Slips and Payment Due
January 21:
Martin Luther King Jr. Day
January 31:
McAuliffe-Shepard Discovery Center Field Trip,
DEPARTURE TIME FROM MACS: 9:15am
February 18:
Teacher Workshop Day/ President's Day
February 25-March 1
: Winter Break
January 6, 2018
Happy New Year! It was nice to see everyone again! We reviewed our classroom rules and routines and started where we left off before break. For the next two weeks I will meet with every student to complete middle of the year assessments (AIMSWEB Reading and Math as well as our reading assessment, DRA). Students will also complete a writing test. A prompt will be provided and they will be assessed using a rubric that includes: topic sentence, details, conclusion, and mechanics. I look forward to sharing the progress that each student has made!
Math:
Students learned about cubes (ones) and longs (tens). They began exploring how to make two-digit numbers and how to trade 10 cubes to make a long. Students also explored trading 10 pennies for a dime. During our testing window, we will review previously taught skills.
Reading/Phonics:
Introduction of nouns and verbs
We are completing our second week of unit 7. This unit is a continuation of glued sounds and sight words.
Current glued sounds: ank, ink, onk, unk
Example of current words: bank (b-ank), pink (p-ink), honk (h-onk), junk (j-unk)
Sight words: put, too, two
Science:
This week we will begin learning about the planets in our solar system. We will specifically look at the planets Mercury and Venus. Students will be completing a watercolor project of the solar system as we learn about each planet.
Micro:
We will begin performing our new play, "The Boy Who Cried Wolf". This week students needed some reminders about being responsible when they are waiting for customers to arrive or when they are exploring the marketplace. When students return from Micro it is a quick dismissal process, so we talked about the importance of following directions quickly. I look forward to seeing our new play in action!
December 19, 2018
Math:
We finished up unit 4. When we come back from break we will begin unit 5. Students will begin to use larger numbers and explore place value. They will learn about tens and ones. For example, the number 52 has 5 tens and 2 ones. Students will also explore a new math tool, base-10 blocks. They will use base-10 blocks to represent numbers and demonstrate understanding of place value. Students will also learn to compare numbers using the symbols <, >, and =.
Reading/Phonics:
We began unit 7 of Fundations. This unit is full of new glued sounds and sight words. We will spend three weeks learning and reviewing the new phonics rules.
Current glued sounds: ang, ing, ong, ung
Example of current words: fang (f-ang), sing (s-ing), long (l-ong), lung (l-ung).
Sight words: why, by, my, try
Writing:
Students are continuing to practice their penmanship as we review proper letter formation with our Handwriting Without Tears books. Students are also working on editing sentences and then writing them correctly. We are practicing "5 star sentences": capital letters, punctuation, finger spaces, using the word wall to spell sight words correctly, neat handwriting.
Science:
We are continuing to learn about the moon and learn about some of the differences between the moon and the Earth. After break, we will begin learning more about the solar system.
Micro:
It has been a blast to watch students perform their jobs! Everyone is doing a fantastic job and our theater has been making a profit of about $40-$60/day. Ask your child about Micro! I am sure they will be excited to tell you about their experience thus far.We are going to begin working on a new play to perform for our customers. Students have really enjoyed their days off as well. I have heard about and seen many different services/products purchased from other businesses. I look forward to watching our business grow and work towards reaching our goals!
December 7, 2018
Happy Friday! Our class did a much better job following the rules and expectations this week! They participated in measurement activities, reading and sight word activities, opinion writing, and science explorations. We ended the week with a presentation from iRobot. Students were very intrigued to see the different types of robots that have been developed by engineers. Report cards are now available to view. As always, please feel free to email me if you have any questions or concerns. Enjoy your weekend and stay warm!
​Scroll down to see recently updated photos.
Math:
We began unit 4 in math. In Unit Four students will learn about length measurement and fact fluency.
Students learned how to measure accurately: no gaps or overlaps and using the same-size unit.
Students enjoyed measuring objects in the classroom with a paper clips and cubes. They also started to explore our base-ten blocks, using flats, longs, and ones.
Reading/Phonics:
We began Unit Six of Fundations. This unit focuses on adding a suffix (which is an ending) to a base-word. For example, cat- add the suffix "s"= cats
Sight Words: are, were, where, there, what, who
Students practice decoding strategies and fluency daily in reading groups
Writing:
This week we created our Iguana's to go with our Iguana opinion writing piece. We practiced writing another opinion piece about the best pet. Students chose which animal they thought would make the best pet and we created a graph with the results. Students used a graphic organizer with sentence stems to develop their opinion piece about what which pet they chose as the best pet and why. Students were given the opportunity to share if they wanted to; they enjoyed listening to their peers writing. Next week, I will provide an opinion prompt for students to try independently.
Science:
This week we focused on the phases of the moon and how we can see different parts of the moon throughout the month. Students participated in an activity where they used oreos to create different phases of the moon.
November 29, 2018
I can't believe it is already December next week! The year is going by so quickly! It has been a pleasure getting to know your children this trimester. Report Cards will be issued next Friday, December 7th. You will be able to view your child's ort card using Alma. Since we have just begun working on opinion writing and learning about the Moon you will see an "A" for approaching in that section of your child's report card because there have not been any assessments yet.
As we do some crafts with our reading and writing, I have been gathering some supplies. If you are able to donate any colored card stock it would be greatly appreciated! Thank you for your support! :)
Math:
We are finishing up Unit 3 with an assessment tomorrow
We will begin a new unit on Monday. Children will learn about: measurement, shapes, bar graphs, doubles as a strategy for adding and subtracting within 20, adding three numbers, and 10 more, 10 less.
Reading/Phonics:
This week we worked on our glued sounds: all, an, am (b-all, t-an, b-am)
Sight words: from, have, do, does
Students are continuing to practice decoding strategies, fluency, comprehension, writing, and phonics patterns during our reading block.
Next week we will begin unit 6 and learn about base words and the suffix -s.
Writing:
We read the story, "I wanna Iguana" and discussed reasons why Alex should or should not have an Iguana. We talked about the difference between facts and opinions. Students participated in the writing process to complete a final draft of a letter to Alex's mom stating if he should or should not have an iguana and why. We will continue to work on opinion writing over the next few weeks.
Science:​
Students were very excited to start our first science unit about the Moon! This week we learned about what the moon is, how it changes shapes, and why it shines. We will continue to read about the moon and conduct mini science experiences to further student's understanding about the moon and concepts within our solar system.
Micro:
All citizens received their work badge and are ready for when marketplace opens! Our prop designers did a fantastic job making costumes for our actors and actresses. We are continuing to practice our play to fine-tune it for our first audience! Our cashiers are doing a great job practicing their math skills with counting money for our account ledger and making change.
November 16, 2018
I hope everyone is enjoying the first snowfall and staying warm! Please make sure your child comes to school with the appropriate attire for outdoor recess.
Next week, we will wrap up unit 3 of Fundations on Monday and continue to practice solving number stories by using addition and subtraction strategies. Students will bring their fluency packet home for Unit 3, please encourage students to practice until they are fluent reading phrases with the current phonics skills.Tuesday is a half day and we will spend our time reviewing material with some fun fall activities! When we return from Thanksgiving Recess we will begin our first science unit, The Moon.
I hope everyone enjoys the break and some quality time with family! :)
November 8, 2018
November has been a busy month so far! We had the privilege of participating in a music class with Randy Armstrong. We all learned how to play on the African drums! Students also learned about different instruments from around the world and sang several songs in different languages. This Friday, we will have the opportunity to watch the fourth and fifth graders perform for us!
Math:
Solving number stories using a number grid and number line
Writing number models and solving for the unknown number
Addition and subtraction facts
Reading/Phonics:
Bonus letter spelling rule- ff, ll, ss, and zz (hill, puff)
Glued sounds: all (ball b-all, tall t-all, call c-all)
Story retelling
Prosody with choral reading
Sight words: you, your, they, one, I, said
​Writing:​
Students were introduced to opinion writing. We discussed the difference between facts and opinions. Everyone wrote their first opinion piece responding to a book called "Turkey Trouble". They had to form an opinion about the best disguise for Turkey. Students were very creative when thinking about the best disguise! I look forward to reading their opinion writing pieces.
Social Studies:
We are finished learning abut the contents and students brought their maps and atlases home. We are learning about the United States and some basic history. After Thanksgiving Break we will begin our first science unit.
Micro:
All citizens are participating in job training! Our business manager and financial manager are training citizens as we prepare for our first play, The Three Little Pigs. Our theater jobs are: actors/actresses, narrators, prop designers, and cashiers.
October 24, 2018
This year is flying by! This week we have the Fall Festival on Friday from 6:00-8:00 pm. I hope to see you there! Please remember that conferences are coming up soon! I look forward to meeting with everyone. Please be sure to view the "Math and Fundations Updates" page to read the Family Letters that contain specific details regarding what your child is learning in math and reading. Please be aware that the Fundations letters discuss homework. I DO NOT assign homework. However, if you are looking for extra practice opportunities you may print out the activities to complete with your child at home.
Math:
We are continuing to use strategies to add to 10. Students have also been introduce to a change diagram. This diagram helps us pull out information from word problems and record the start, change, and end. We then put this information into an equation. For example: "I drop 7 pennies in the cup. Then I drop 3 more pennies. How many pennies are there in all? Start: 7, the change: add 3, and we solve for the end (10). There are also more challenging problems where students have to determine where the numbers go in the change diagram and how to solve for the unknown number. We will wrap up Unit 2 this week and the beginning of next week. Students will take the assessment on Tuesday or Wednesday of next week.
Reading/Phonics:
Students are continuing to met with their reading groups and I am noticing great progress! Some groups have decodable books which are short, phonics based stories. They will bring these stories home with them when we are finished in class. This is a great way to continue to practice specific skills at home. Also, every student has a fluency packet that contains: letter sounds, nonsense words, real words, phrases, and sight words. Students practice these skills daily during reading and when we finish a unit the packet will go home with them. This will be extremely helpful if your child is struggling with any of the phonics patterns or needs additional reading practice to build fluency.
Current Concepts:
Concept of consonant digraphs (wh, ch, sh, th, ck)
Spelling of ck at end of words (duck, sock)
Reading with accuracy and prosody
Retelling with picture notes
Unit 3 Sight Words:
​as
has
to
into
we
he
she
be
me
for
or
Writing:
Students chose a special place to write about. Every student participated in the writing process: brainstorming, organizing their thoughts, writing a first draft, editing using a checklist, and writing a final draft. Students are finishing up their Special Place Stories and will share at the end of this week. I am very impressed with their efforts and stamina to write their first Personal Narrative. Students are also continuing to work on lowercase, magic c letters in our Handwriting Without Tears notebooks.
Social Studies:
Students are really enjoying our Continent unit! I am sure they can sing a song for you if you ask! :). Next week we will learn about the last continent, Asia. After that we will begin learning specifically about the United States and then move into our science program.
Micro:
We are officially the MicroCity Theater! We spent Monday and Tuesday interviewing older citizens at MACS for our Financial Manager and Business Manager positions. Students were able to ask the candidates questions and discuss desirable worker qualities. We will hire our managers shortly and students will begin applying for their own job within our theater!
October 14, 2018
Math:
In math we learned about strategies to help solve addition problems. We played games and worked in our math notebook using the counting on strategy and the turn-around rule (3+7=10, 7+3=10). We also learned about an important new tool, the ten frame. We will continue to use our number grids, number lines, and ten frames to solve number stories.
Reading/Phonics:
During Daily 5, students met with their reading group and practiced sight words, blending, and strategies for decoding unknown words. As a whole class, we practiced blending, reading, and spelling short vowel words. We will focus on these sight words this coming week: a, and, the, his, of. Fundations refers to these words as "trick words" because they cannot be sounded out.
Writing:
Students continued to practice penmanship in their Handwriting Without Tears notebooks. We are now on lowercase letters. We also discussed "barebone sentences". In addition to a capital letter, punctuation, and spacing, students learned that every sentence has a subject and predicate. Each student wrote their own barebone sentences about "things we see in fall" and illustrated a picture. This writing will be used to complete our first student written book for our classroom library.
Micro:
This week, we learned about employee responsibilities, interviews, and resumes. Every citizen wrote their own resume that listed what subject they like the most, what hobbies they have/participate in, and their best character trait. Citizens will use these resumes when they begin applying for jobs in our classroom venture, The MicroCity Theater!!
RTI:
Students were very excited to begin RTI! This is a 20 minute block during the afternoon where students go to a different classroom (the same one for 8 weeks) to receive support, additional practice, or enrichment in a subject area with students in grades 1st-3rd.
Overall, students are working diligently and continuing to show respect and responsibility during independent and partner work-times. Please make sure you view the dates listed above. Also, scroll down to see newly added pictures!
October 1, 2018
I can't believe it is already October!
Last week week three of our citizens ran for Representative and gave speeches to our class. Our class voted and selected Jacob as our class Representative! On Tuesday, students participated in MACS Primary Elections! Each student voted for a K-2 Senator, Vice President, and President.
This week, we will begin our guided reading groups as well as our math groups. In math, we will finish up Unit 1 of Everyday Mathematics and complete our first assessment. Students will demonstrate that they are able to: count objects carefully, write how many objects, tell which number is larger, use a number line to count, use a number grid to count, and solve number stories. During our literacy block, students will meet with me and their guided reading group. We will also begin to work on decoding strategies for unknown words. This week, we will finish Unit 1 of Fundations and complete a quick check-up to ensure students know their letters/sounds.
This week, students will be introduced to Type to Learn, an individual typing program. We will continue to practice typing throughout the year as well as penmanship. We will begin Narrative Writing and discuss "small moments" to write about. For example we won't write about a whole trip to the zoo, but we could write about a moment at the zoo, such as feeding the giraffes. It will be helpful if you brainstorm some topic ideas at home, so your child comes to class with some moments to write about.
September 19, 2018
This week your child learned how to use their Everyday Mathematics Journal as well as their Fundations Notebook. We discussed counting strategies including: counting by 1s, 2s, and 5s, tally marks, and drawing pictures in rows to count more efficiently. We focused on vowel sounds (a,e,i,o,u) as well as several consonant sounds (t, b, f, m, n, c). We ended our week with a special event. All MACS citizens walked to Stellos Stadium to hear the Vice President and President speeches from our middle school citizens. The day ended with a surprise Magic Show!
Our class is finishing up beginning of the year assessments this coming week. We are continuing to work as a group to earn "I Spy" pom-poms for being responsible and respectful citizens (following directions, listening to teachers and classmates, body control, and staying on task to finish work). We are doing a great job!
Math:
We began our first Unit of Everyday Mathematics. The first unit revolves around counting and includes skills such as: counting, estimating, comparing numbers, identifying one more/one less than a number, exploring math materials (number lines, counters, dice), and organizing data in a Tally chart.
Your child learned several different games to reinforce these skills. Ask your child to share information about the different games: Monster Squeeze, Penny-Dice, Top-It.
Phonics/Reading:
We began the first Unit of Fundations. During the next few weeks, I will be reviewing:
The sequence of the alphabet
The letter name and keyword for the consents and vowels. For example: b, bat, /b/. The keyword is specific and will be helpful as your child works towards mastering all of the letter sounds.
Writing:
We are reviewing the letters of the alphabet and recognizing if letters are tall, short, or descending. Your child is working to use their best penmanship to write his or her name, all uppercase letters, and numbers. We will continue to practice our writing everyday in our Handwriting Without Tears Printing Book.
Micro:
This week we focused on voting, Rights and Responsibilities, the Constitution and Bill of Rights, Roles Within a Society, and Community Helpers. Our classmates running for class Representative will give their speeches tomorrow and our class will vote on a Representative We will begin to discuss different ventures, how they make money, and what roles people have within the ventures. Then, we will brainstorm what our classroom venture will be for the year!
September 13th, 2018
This week we have been very busy with beginning of the year assessments in math and reading. Students are completing short tasks that assess their skills in both reading and math, so I can drive my instruction to best support the needs of each individual. They have been doing a wonderful job working independently and in partners while exploring math centers. See the pictures below. We continue to build our stamina during our reading time as we rotate through Read to Self, Work on Writing, and Word Work. We have also been learning about the 7 Continents and the major countries and landforms within the different Continents.
In terms of MicroSociety, students will earn money for their classroom job for the first time this Friday! We signed our MACS compact with the rules that all citizens at MACS agree to follow. We also created a classroom list of fines and decide what each offense would cost. Students are demonstrating that they are responsible and respectful citizens! We have been learning about the different types of government and we will begin discussing our Constitution, Bill of Rights, and roles within a Society.
Reminders:
Picture Day is Tuesday, September 18th
Scholastic Book Orders are due September 24th (please order online if possible)
Take-home folders should be emptied and returned daily​
September 4th, 2018
Today was a fantastic first day in our classroom! I feel extremely grateful to have such a wonderful, bright, and innovative group of students! We spent a majority of the day practicing procedures, introducing expectations, and getting to know each other. We read Mean Jean to discuss recess rules and expectations. The students had great suggestions of how to be kind to one another! We also discussed how students felt before the first day of school through a read aloud called "The Night Before First Grade". Students made many connections to the story and we discussed how there can be many different feelings when starting something new. We also had our first Town Hall Meeting today where students learned that helpfulness is our focus for the month.
I look forward to the great year ahead of us and helping students grow as life -long learners!
Scroll Through and View Our Learning Experiences!
Powered by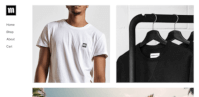 Create your own unique website with customizable templates.